'Alihilani Guest Services
At our 'Alihilani Guest Services, our team can help recommend and plan activities tailored to your needs, from booking your activities, arranging transportation, dinner reservations, and providing local island news.
Visit us in the hotel lobby or call 808-667-0129, or ext 129 from your room.
Open daily: 8:00am to 4:00pm
travel times (approximate)
| | KAHULUI AIRPORT | LĀHAINĀ | KAPALUA | KĪHEI | WAILEA | HALEAKALĀ |
| --- | --- | --- | --- | --- | --- | --- |
| KĀʻANAPALI BEACH HOTEL | 50 minutes | 10 minutes | 15 minutes | 50 minutes | 55 minutes | 2 hours |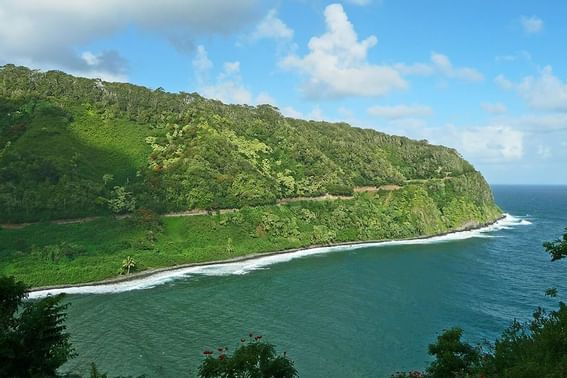 Road to Hāna
This must-do Maui road trip covers 50 miles of twists and turns with scenic views around every corner. Discover bamboo forest, rainbow eucalyptus trees, waterfalls, and a black sand beach. Make it a day-long driving adventure on your own or take a guided tour so you can relax and enjoy the view.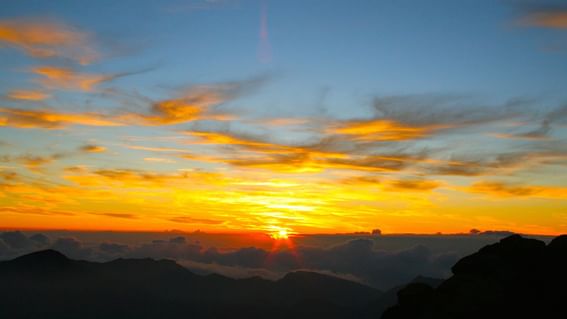 Haleakalā
Sunrise and sunset are the most popular times to view the panoramic vistas at Maui's dormant volcanic crater. Haleakalā National Park is open year-round to visitors. Guided tours are available, and reservations are required for all sunrise visitors.
For sunrise reservations, click here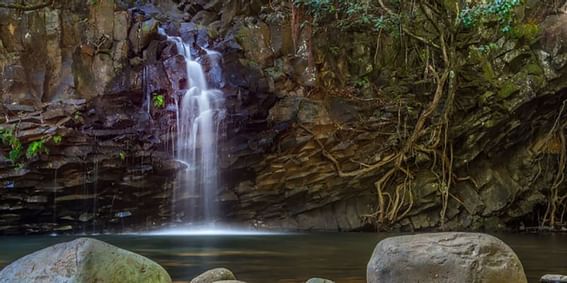 Hiking
Explore Maui's multitude of hiking trails ranging from beachfront strolls to treks through tropical forests to uphill climbs on the pali (mountains). Guided hikes are available for trails at all levels from easy to strenuous.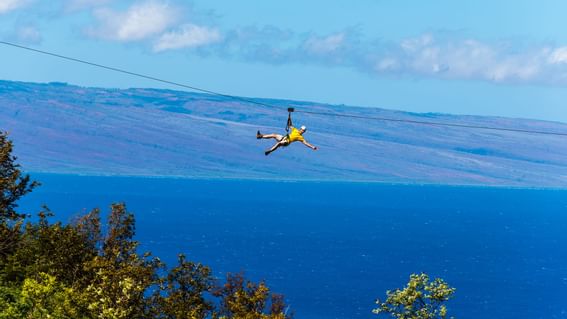 Ziplining
Hold your breath as you soar on a zipline above the tropical forest. Feel the rush as you cross over deep valleys and canyons below. Various tours are available on both the east and west sides of Maui; several tours combine ziplining with other Maui adventures.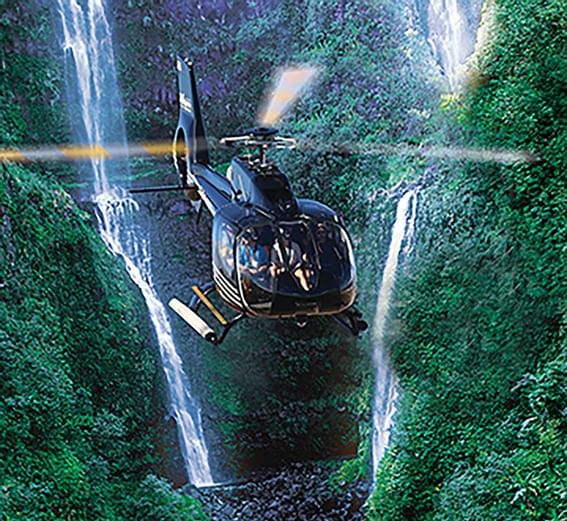 Helicopter Tours
See Maui from above for breathtaking views that can't be seen any other way. Explore the lush valleys of the West Maui mountains, watch cascading waterfalls along the road to Hana, take in the serene landscape of Haleakala crater, or head across the channel to the sea cliffs of Moloka'i. Choose from a variety of tours, all departing from the heliport in Kahului.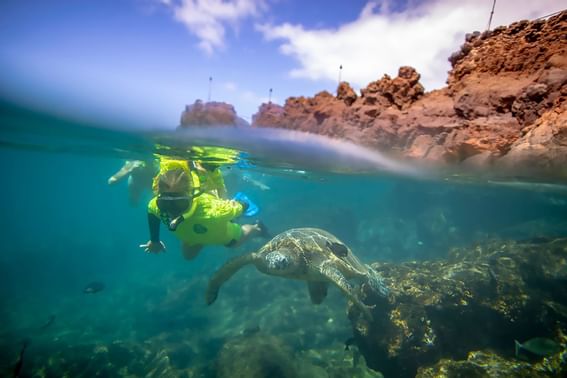 Kā'anapali Beach and Pu'u Keka'a
Tropical breezes, crystal clear water, and golden sand: Kāʻanapali Beach has consistently been voted one of the best beaches in Hawai'i and the world! Prominently positioned at its center is Black Rock, also known as Puʻu Kekaʻa, revered in Hawaiian culture as a place where the spirits would leap from this world to the next. Puʻu Kekaʻa is a popular snorkeling destination with colorful reefs, tropcial fish, and exotic sea creatures. From December to May, humpback whales travel to the warm waters of Kā'anapali, making it an ideal location for whale-watching.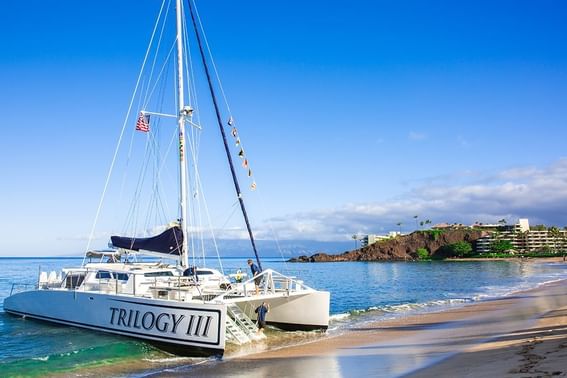 Snorkel Excursions
For a close-up view of Maui below the ocean surface, head out the water for a snorkeling tour. Take a catamaran directly from Kā'anapali Beach and sail to Honolua Bay for half a day. Head down to Ma'alaea harbor and depart to explore the crescent shaped Molokini crater. For a day-long adventure, visit the neighboring island of Lāna'i for quiet, uncrowded snorkeling conditions and be sure to keep an eye out for dolphins on the journey over!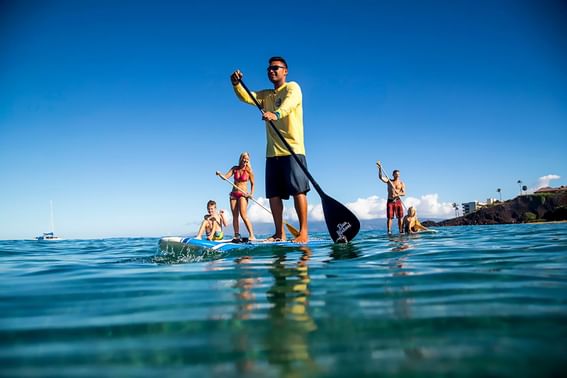 Surf/SUP Lessons
For active ocean enthusiasts, why not challenge yourself with surfing or stand-up paddle board lessons? Whether you are beginner, intermediate, or experienced, there are options are available on Kā'anapali Beach or in Lāhainā.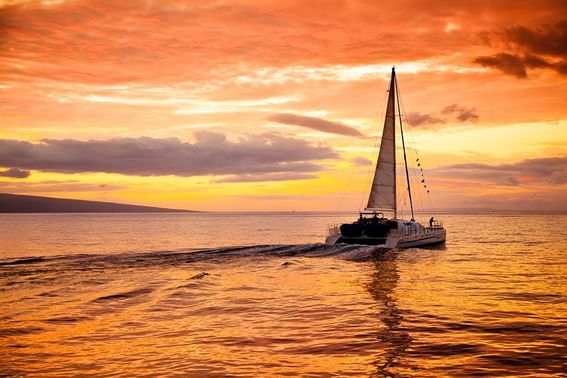 Sunset Sails/Cruises
Maui sunsets can take your breath away and are even more spectacular when viewed from out on the water. Sunset Cocktail Sails depart directly from Kā'anapali Beach with drinks and pupus (appetizers) to indulge while you sail. A full dinner cruise with live music leaves from Lāhainā harbor every evening.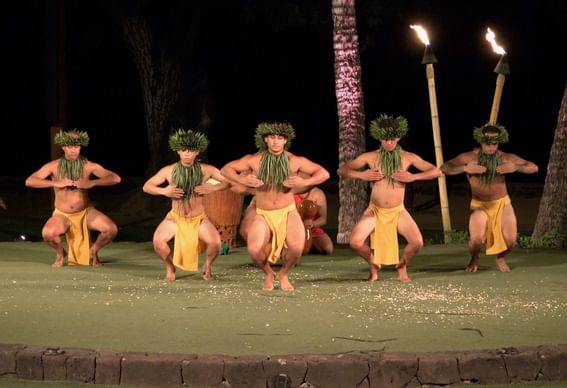 Lū'aus
Spend an evening enjoying an authentic Hawaiian experience at one of the island's Lū'aus. Feast on traditional cuisine such as kalua pork and hulihuli chicken. Enjoy the music, dancing and storytelling of Hawaiian and Polynesian history and culture. Reservations are required.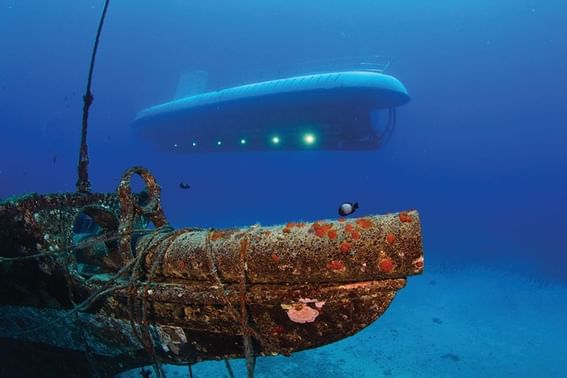 Atlantis Submarine/Reef Dancer
Dive below the ocean's surface for a close-up view of coral reefs, tropical fish and marine life. The Atlantis submarine takes you 100 ft. down in a high-tech vessel. The Reef Dancer has an underwater cabin with full surround viewing on both sides. Departing from Lāhainā Harbor; advance reservations are required.
Maui Ocean Center
Immerse yourself in one of the best aquariums in the world. See and learn about the colorful coral and reef fish that inhabit Hawai'i as well as the various marine animals that live in Maui's underwater world. Experience the "3-D Humpbacks of Hawai'i Exhibit and Sphere" and feel like you are swimming with the whales.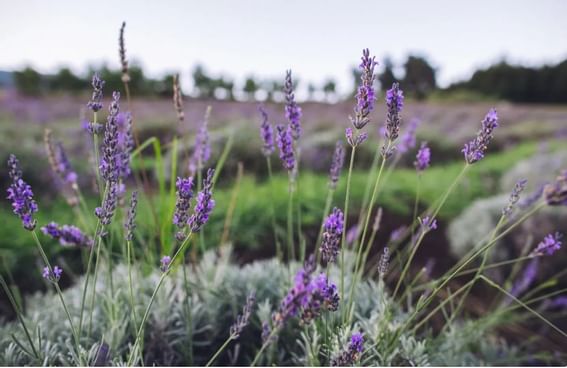 Ali'i Kula Lavender Farm
Take a drive upcountry and see a different side of Maui. This 13.5 acre farm grows over 20 varieties of lavender, some which bloom year round. Explore the gardens at your leisure, or sign up for a guided walking tour. Visit the gift shop for unique items to take home with you.
Surfing Goat Dairy
Bring the family and visit the Surfing Goat Dairy for a hands-on experience. Take a farm tour to see how their delicious goat cheese is made or come for an evening tour and help milk the goats! Be sure to stop by the gift shop and sample some of their product before you go.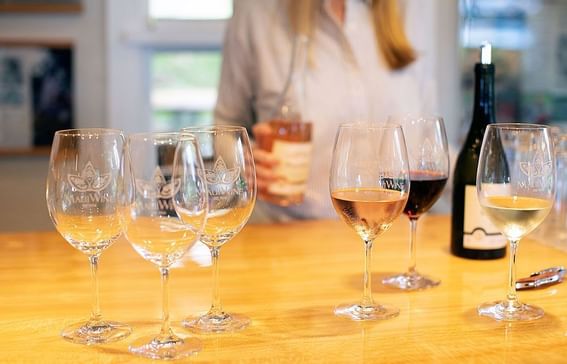 Maui Winery
A drive upcountry wouldn't be complete without a stop to relax and enjoy a glass of Maui's own wine at this historic estate. 6 varieties of grapes are grown on the slopes of south-facing Maui to create exclusive wines that are distinctly Maui. Wine tastings are available by reservation only.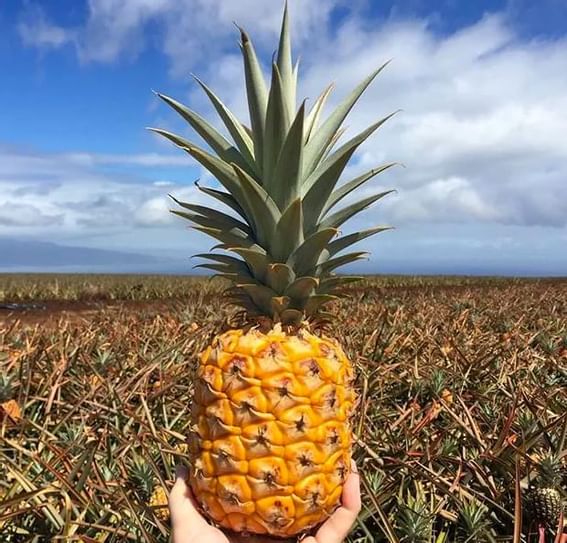 Maui Pineapple Tours
The tour begins in the pineapple fields where you will learn about the planting, cultivating, and harvesting of this classic Maui fruit. Proceed through the processing factory to see how pineapples are tested, sorted and packaged for delivery. To top it off, you get a pineapple to take home with every tour! Reservations are required.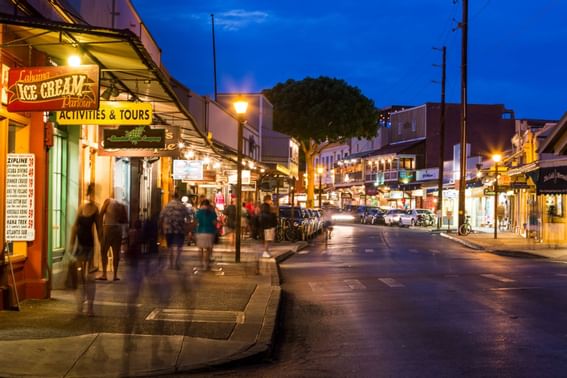 Lāhainā Town
Favored by Hawaiʻi's royalty for its climate, location and surfing, Lāhainā has something for everyone. Stroll down Front Street, where you can enjoy stunning sunset and ocean views while visiting shops, art galleries, and restaurants. At Lāhainā Harbor you'll find whale watching tours (seasonal, from Dec to May), snorkeling trips, surf lessons, and fishing charters. Walk the Historical Trail, mapping Lāhainā's historical sites and ending at Banyan Tree Park, home to the second-largest Banyan tree in the world.
* Photo courtesy of Hawai'i Tourism Authority/Tor Johnson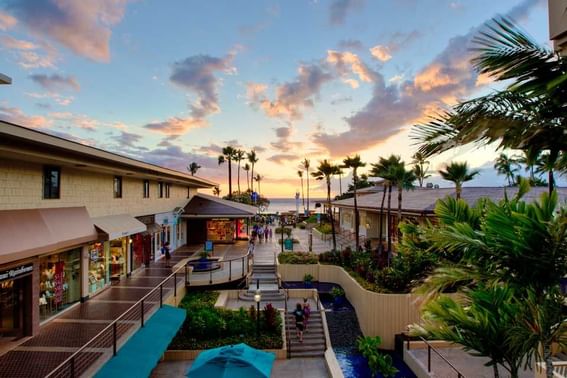 Whaler's Village Shopping Center
Set beachfront in the center of Kāʻanapali Beach Resort and just a short stroll away, Whaler's Village is a shopper's paradise. Find Maui's best assortment of art galleries, high-end fashion, surf wear and jewelry, along with oceanfront restaurants, and casual dining options.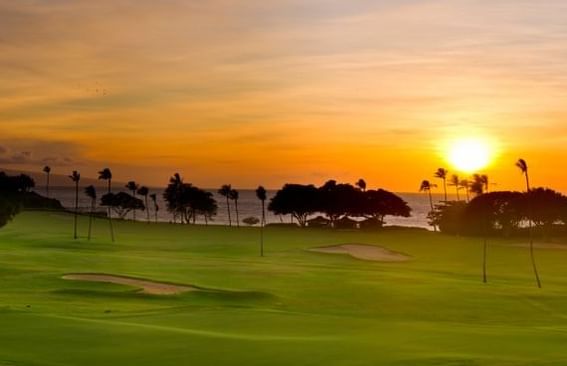 Golf Courses
Kāʻanapali Beach Resort is home to 36 holes of world-class golf. The Kā'anapali Royal Course, designed by Robert Trent Jones Sr., has hosted numerous championship tours. At 6700 yards, this Par 71 course offers sweeping views of the Pacific Ocean and the West Maui Mountains.
The Kāʻanapali Kai Course was designed by Arthur Jack Synder in 1976 and was renovated by Robin Nelson in 2005. This beautifully landscaped 6400 yard, Par 70 course boasts incredible scenic views. Suitable for golfers of all levels; professional golf instruction is available.