2022 Hula O Nā Keiki
Save the Date -- November 10 - 12, 2022
Hula O Nā Keiki, a children's hula competition, is held at Kāʻanapali Beach Hotel. Though the event has grown over the years from a single-day affair to an entire weekend of Hawaiian arts and music, the objective has remained the same: to educate our children in the ways of our ancestors while celebrating the songs of Maui.
Children from ages 5 to 17 years old will steal your heart as you watch them compete in their categories for the coveted awards and titles. The hula competition is just one facet of a three-day event designed to allow participants the opportunity to learn about and nurture Hawaiian cultural values. This gives each student a sense of appreciation for the past and a deeper sense of identity with their Hawaiian ancestors. It is our intent to provide an avenue through which they may express their new understanding and awareness of the Hawaiian language and culture through the art of hula, oli and mele. The competition also advocates for the writing of new mele and the perpetuation of hapa haole music.
2022 Judges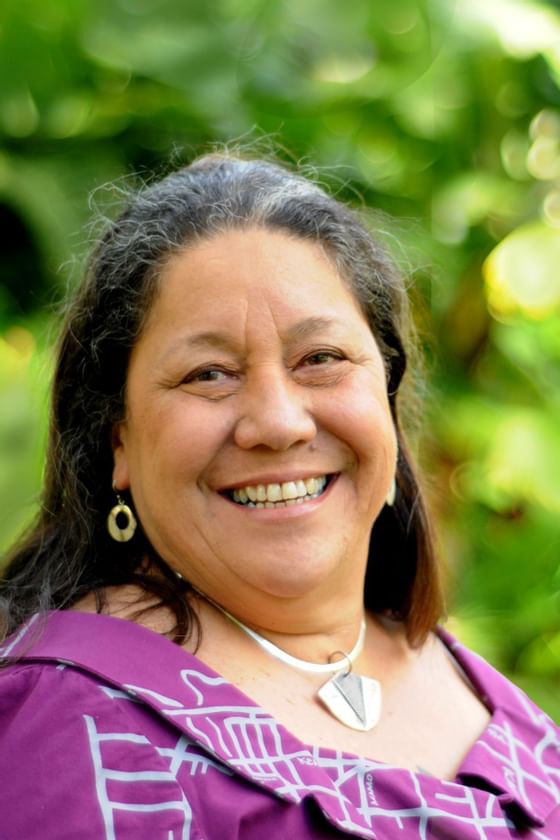 Hōkūlani Holt Padilla
Hōkūlani established her Maui-based hālau, Pāʻū o Hiʻiaka, in 1976. Her mentors include Hoakalei Kamauʻu, her grandmother, Ida Pakulani Long, her mother, Leiana Long Woodside, and her aunt, Kāhili Long Cummings. Pāʻū o Hiʻiaka focuses on hula kahiko and the study of Hawaiian culture through mele (chants/poetry), moʻolelo (stories/history), and kaʻao (myths/legends). They also utilize hana noʻeau (crafts) to support and expand the practices of nā mea Hawaiʻi. This school has participated in hula competitions, cultural celebrations, exhibitions, and cultural conferences. Hōkūlani is currently the Director of Ka Hikina O Ka Lā and Hawaiʻi Papa O Ke Ao at UH Maui College.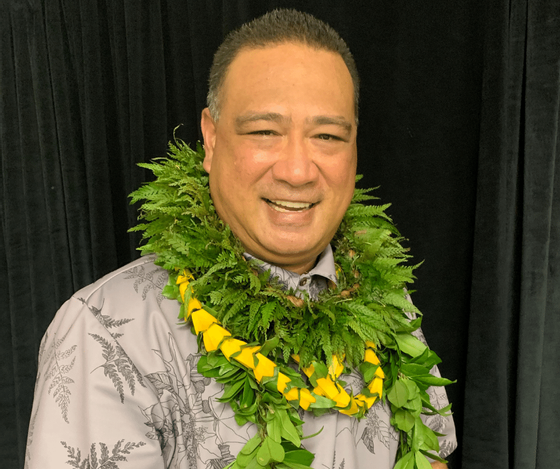 Kaponoʻaikaulikeikeao Molitau
Kaponoʻai is Kumu Hula of Hālau Nā Hanona Kūlike ʻO Piʻilani which has been teaching Hula, Oli, Loina Hawaiʻi, ʻŌlelo Hawaiʻi, and Haku Mele for the past 19 years in Kahului, Maui. Kumu Kaponoʻai continual commitment to the host culture of Hawaiʻi is a solid reflection of his ancestral guidance of his kūpuna. The excitement of working with our Kanaka Hawaiʻi and the world as well as engaging with their hearts in Hula, Oli, and ʻŌlelo Hawaiʻi is always inspiring and fulfilling.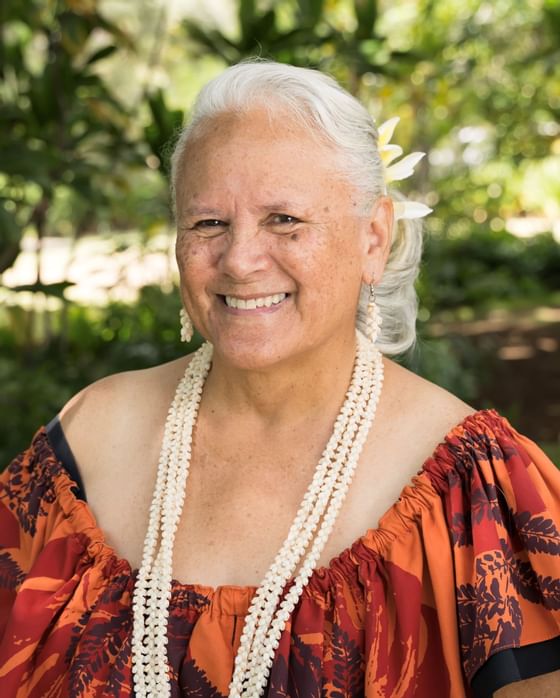 Francine Mapuana Kekahuna Aarona
Aunty Mopsy, as she is affectionately known as, comes from the hula lineage of Kumu Maʻiki Aiu Lake. She accomplished ʻūniki from Maʻiki in 1974. Aunty Mopsy serves as Kōkua Kumu and Kahu for Kukalehuaikaohu, Kumu Hula Mae Kamāmalu Klein, and is very involved with her hula sisters and brothers. She is very excited to be a part of this celebration for our keiki: "Hula is Life"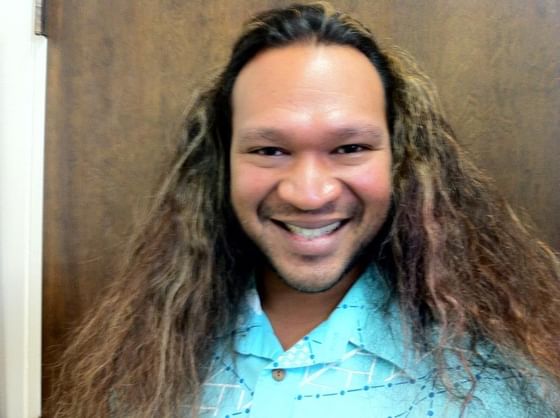 Manaiakalani Kalua
Born and raised in Keaukaha, Kumu Hula Manaiakalani Kalua graduated from Kamehameha School in 1996 and received a BA in Hawaiian Studies in 2002 from Ka Haka ʻUla ʻo Keʻelikolani at UH-Hilo. He has been an instructor at Hawaiʻi Community College in the Hawaiian Life Styles program since 2003. His hālau, Akaunu, opened in 2012 and is closely tied to the traditions of UNUKUPUKUPU and Hālau O Kekuhi.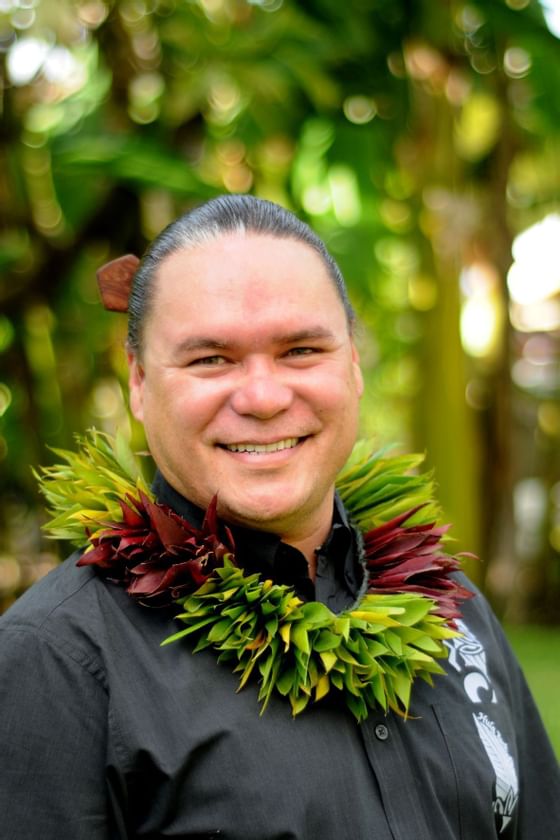 Shane Kamakaokalani Herrod
Shane "Maka" Herrod enjoys teaching, dancing, choreography, composing, and playing music. He studied under ʻIwalani Tseu, John Naʻone, Leimomi Ho, Kapu Kinimaka-Alquiza, Nathan Kalama, Lani Kalama and completed the traditional rituals of ʻūniki under Puna Kalama-Dawson. Maka established Nā Hui O Kamakaokalani in 1992. A hālau hula which focuses on perpetuating the gift of dance, language, music, stories of old and new, the importance of Hawaiian values, and the rich history of Hawaiʻi. His hālau focuses on this important 'Olelo No'eau "Lawe I Ka Ma'alea A Kū'ono'ono - Take wisdom and make it deep...which means if you want to be good at something, you must practice real hard until it becomes a part of you."
Adjudicator: Kēhaulani Enos
Kēhaulani Enos is a proud mother to two keiki. She is the kumu hula of Hālau ʻIlima Kū Kahakai, and recently celebrated its 20th anniversary. She is a graduate of Māpuana de Silva and Hālau Mōhala ʻIlima and was Miss Aloha Hula 1997. Kēhau has a doctorate from USC, and Master's and Bachelor's degrees from UH-Mānoa. She is also a Makaliʻi crew member and sailed on the voyage to Micronesia in 1999 that honored Mau Piailug in his homeland. Kēhau is an educator grounded in Hawaiʻi. Her career focus emphasizes the value and importance of learning ʻōlelo Hawaiʻi and sense of place. She has worked in Hawaiian immersion and Hawaiian language settings that strengthen our communities and has taught Hawaiian language, culture, history, and voyaging. She is an avid outrigger canoe paddler and loves music and dance.